CleanWND®
Ready to use cloths for debridement and easy cleaning of the wound and the wound environment.
What is CleanWND®
?
CleanWND® is a non-woven, impregnated cloth that acts as an innovative debridement and therapy system for complex wounds. It removes debris and exudate thoroughly and practically painlessly from the wound and eliminates flakes and keratosis from the surrounding skin.
CleanWND® is manufactured using the "needle punch method" and contains short fibers, enabling it to collect wound debris easily during mechanical debridement without leaving any residual lint or fibers in the wound bed or on the surrounding skin.
How does it work?
The CleanWND® cloths are impregnated with sodium hyaluronate and phospholipids.
Sodium hyaluronate is an important component of the extracellular matrix of the skin and plays a significant role in the metabolism of the dermis, the healing of the wound and tissue repair. Phospholipids support the cleaning of the skin and replace the phospholipids that have been lost in the damaged tissue of the wound and the surrounding skin.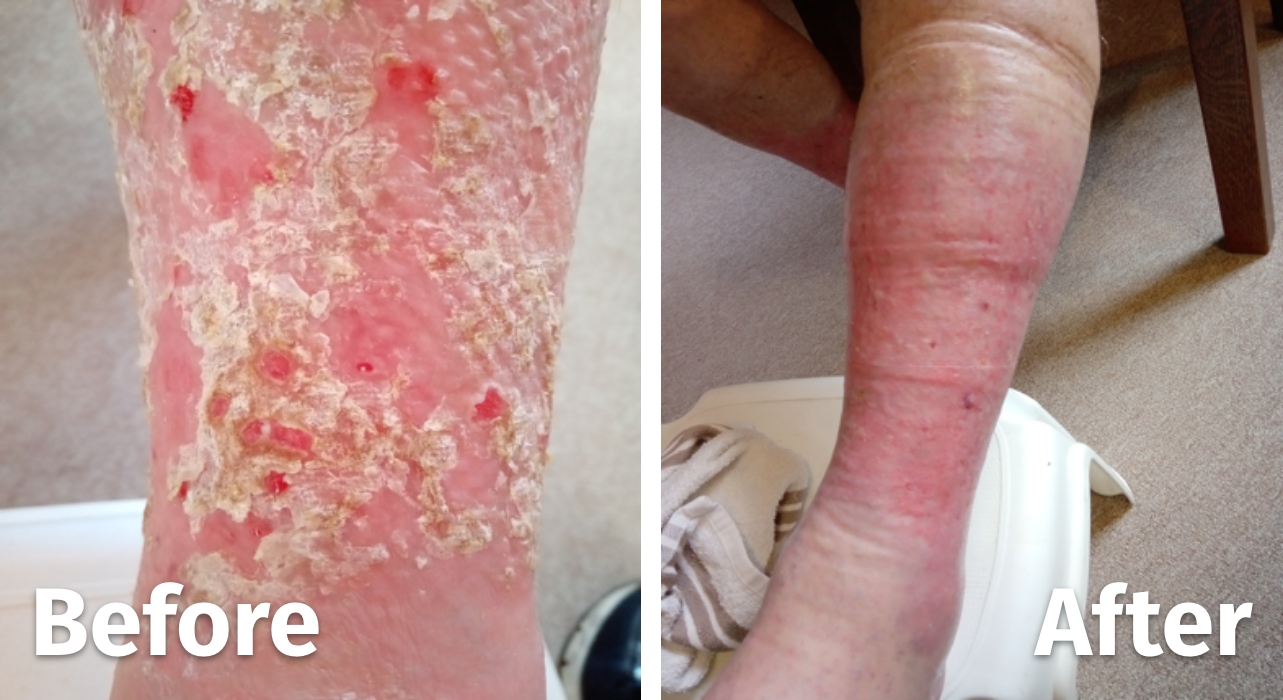 Product brochures and instructions
.
Request our CleanWND® product brochures and instructions for use here.